I just uploaded pictures from our digital camera, and realized that all of the pictures were taken yesterday. The pictures give the illusion that we had a really fun day, so I thought I would use this opportunity to tell you about it.
A little snack to curb some early afternoon fussies, yes that is highly processed cheese like product: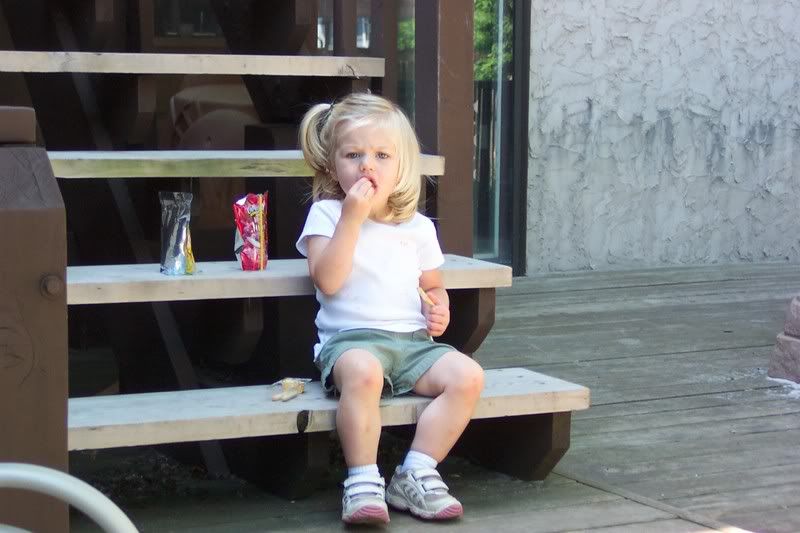 Hanging out in the swimming pool in our backyard…you'll notice neither kid is all that interested in getting inside of the swimming pool. They do love taking all of the water out of the pool and spreading it all around the yard though.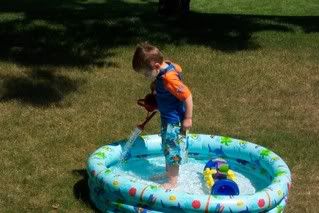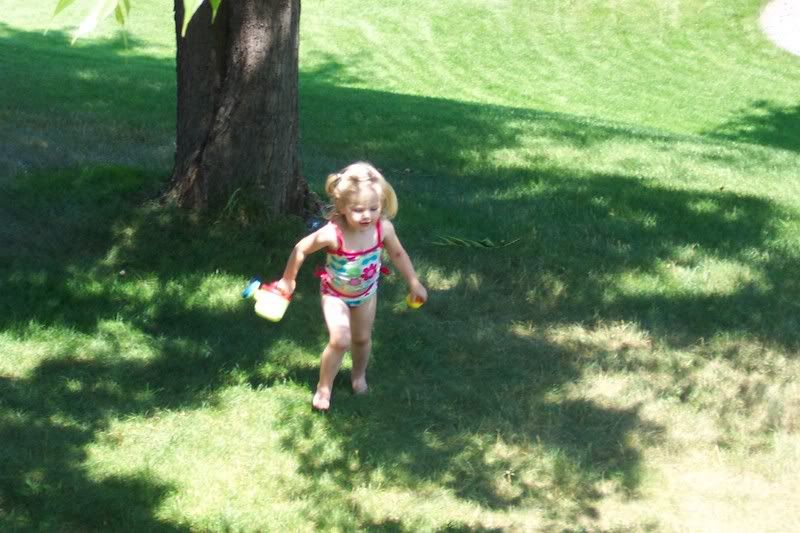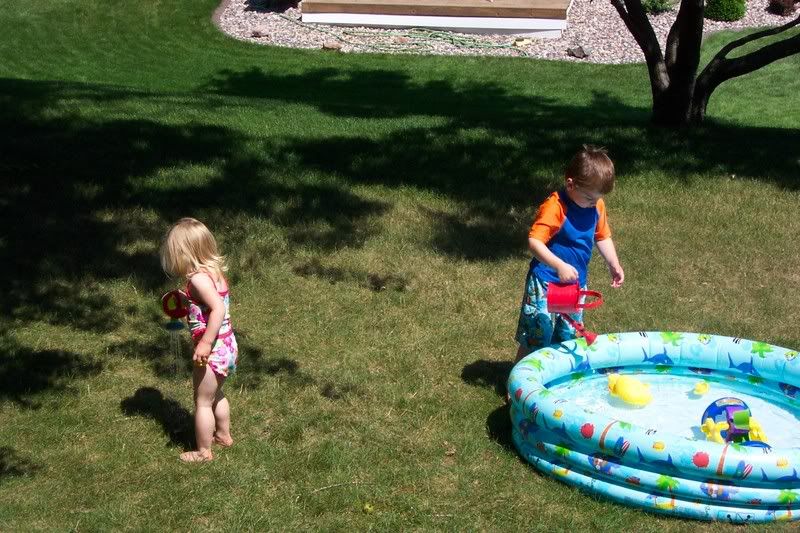 After an attempt at nap from some and an actual nap from others we decided to walk over to the Japanese Garden…a great free escape for us, less than a mile from our house:
I tried my best to get a picture with all 3 of my loves looking at the camera, but you take what you can get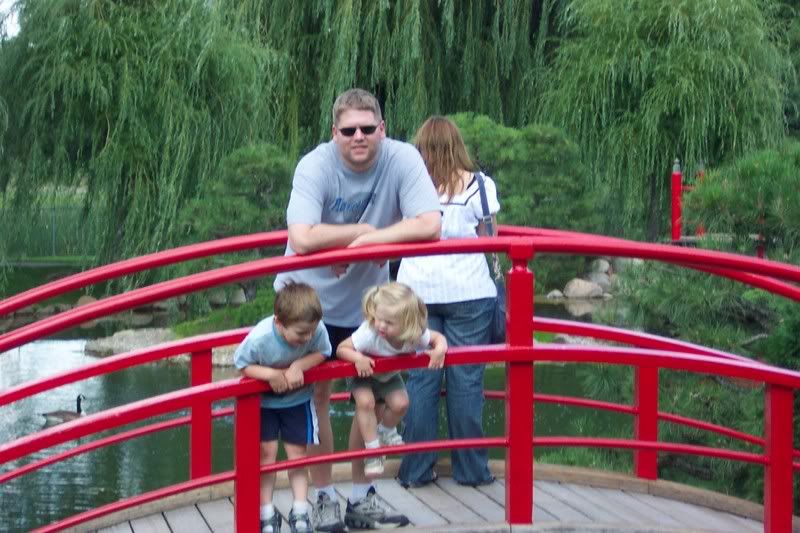 The Girl looking blissful as she runs away from us and back to us over and over again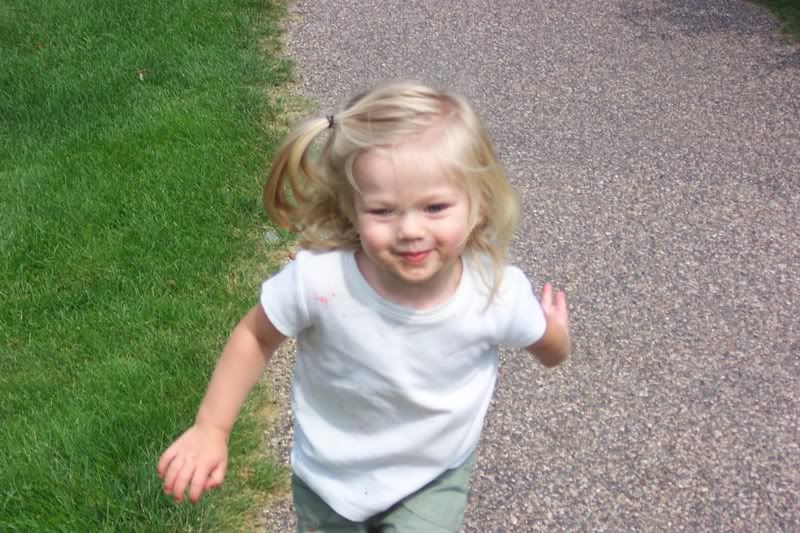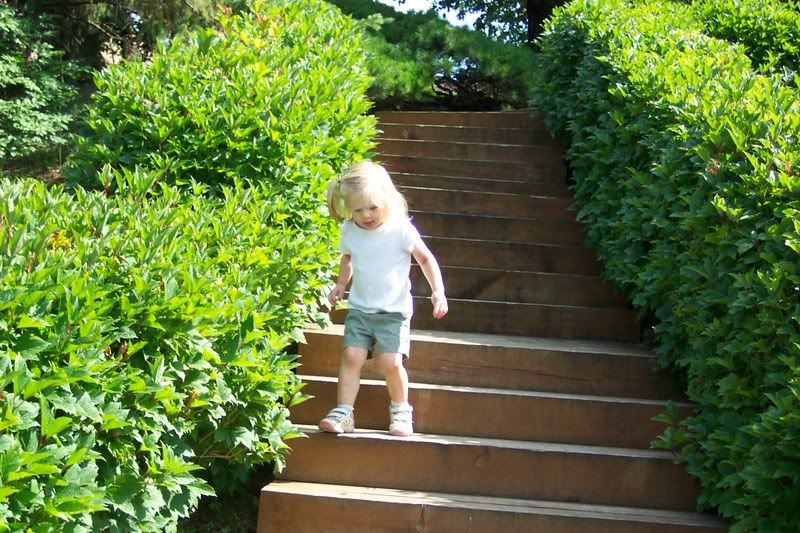 Some scenery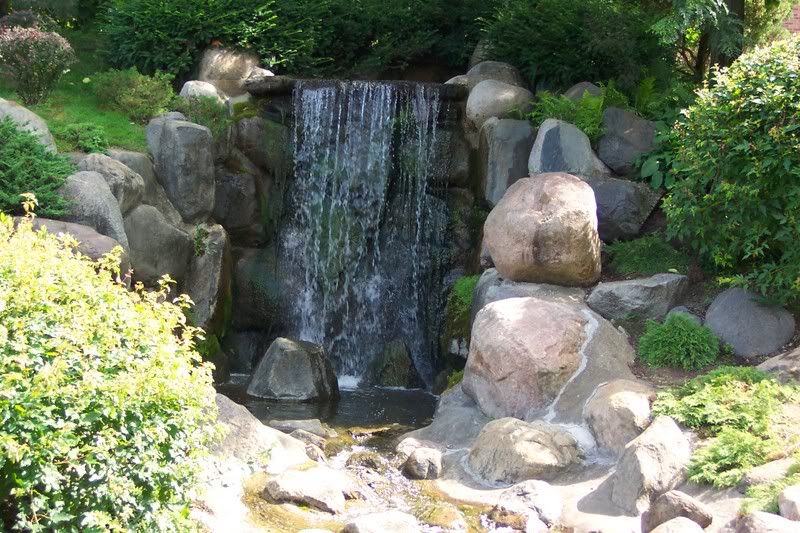 And some wildlife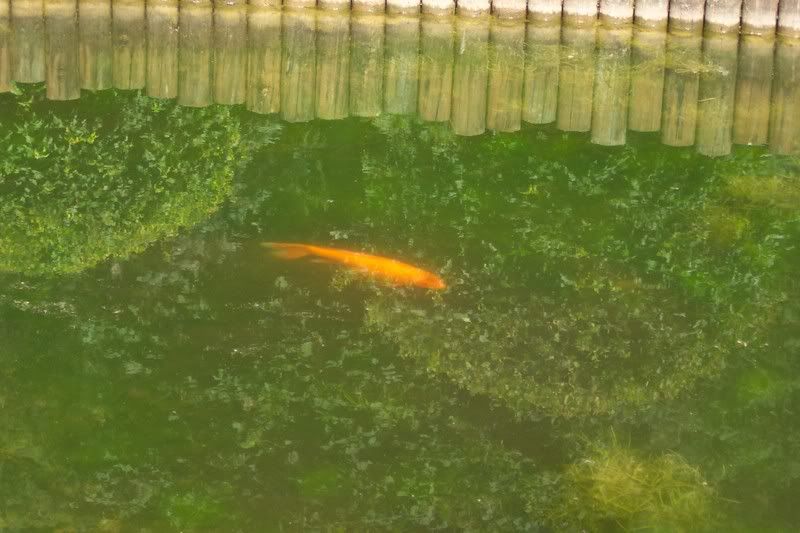 A killer goose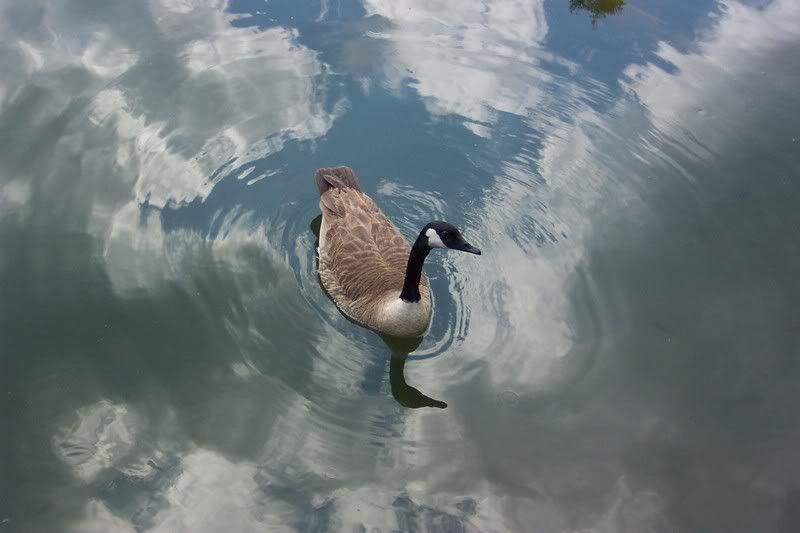 Fish and geese swarming when a nice group of twenty something girls gave us a piece of bread to feed them with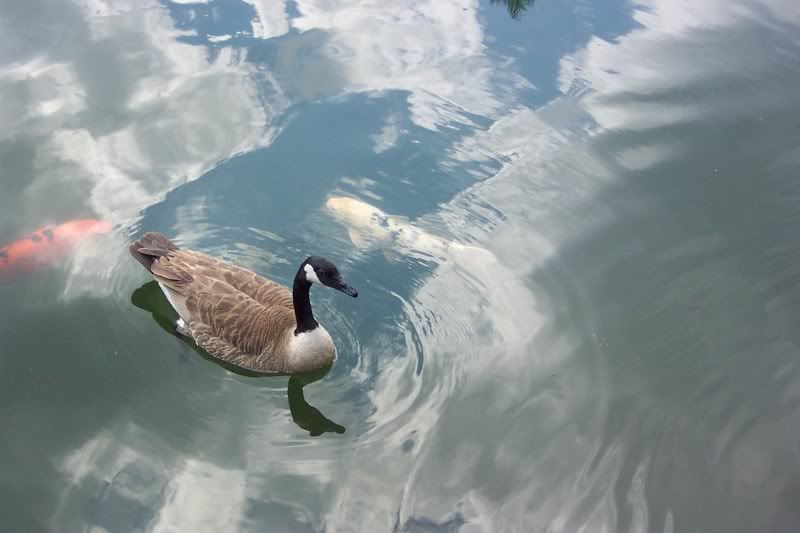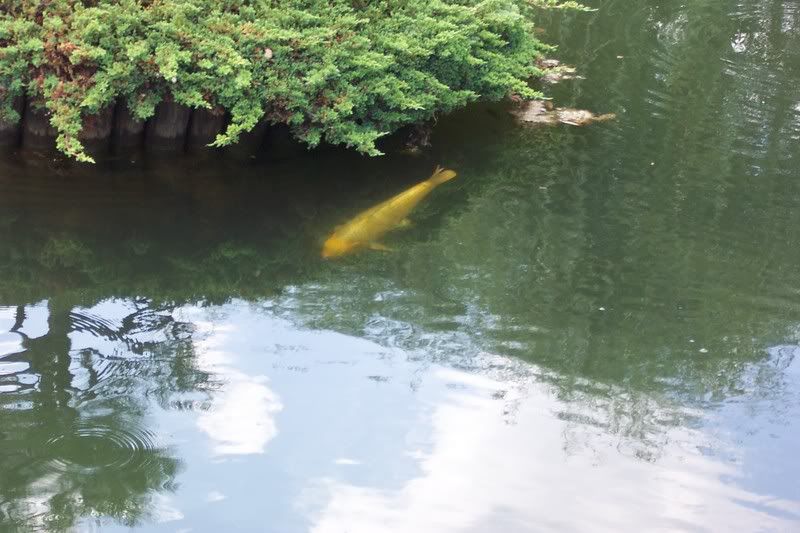 And more scenery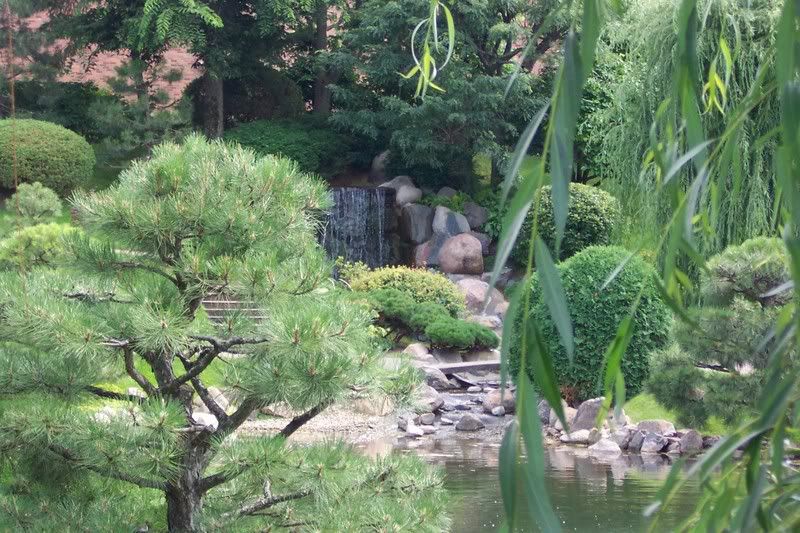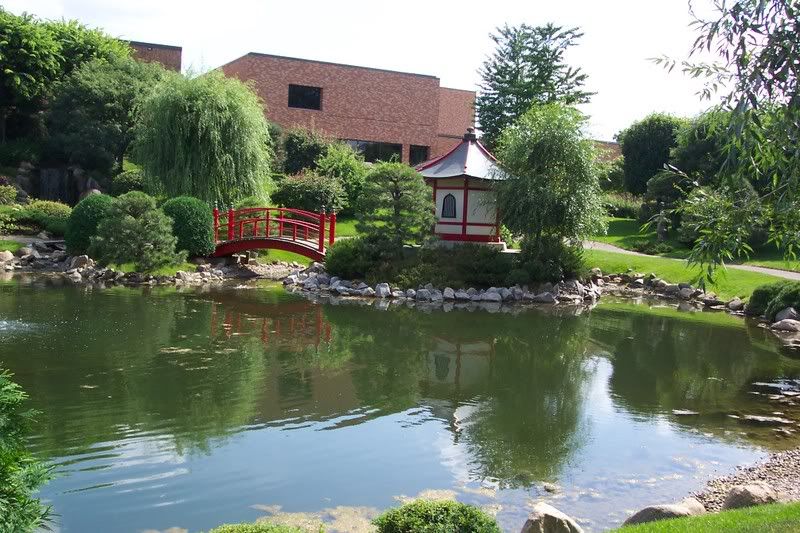 And one last attempt at a picture of my three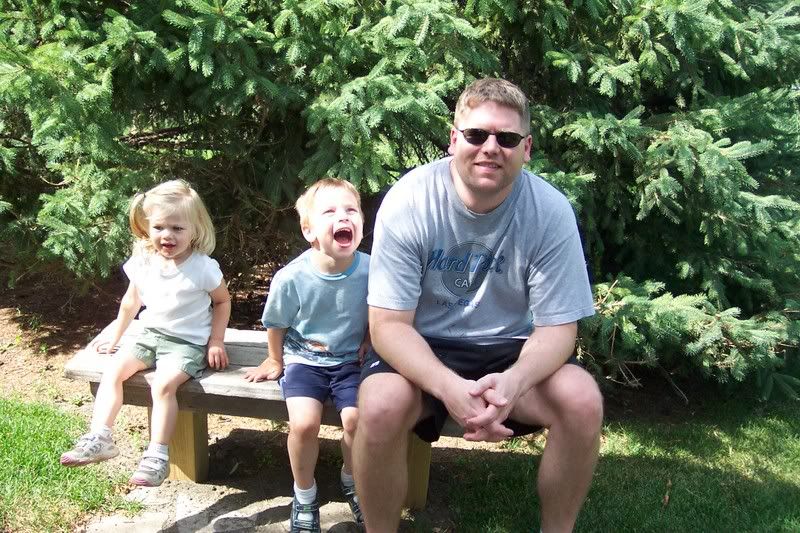 Too bad I didn't get a picture of The Boy making me carry him for the last few blocks home. We had a good time, but the mile plus of walking definitely took its toll on him. The Girl was in the jogging stroller begging to walk.