I realize that I haven't shared many pictures of my children on this blog. In the beginning that was mainly because I figured most of my readers knew me from the message boards I frequented, and saw enough of my kids in signature pictures. There was also a bit of laziness at play. Anyway these are my favorite recent pictures of the kids:
The Boy looking thoughtfully at the snow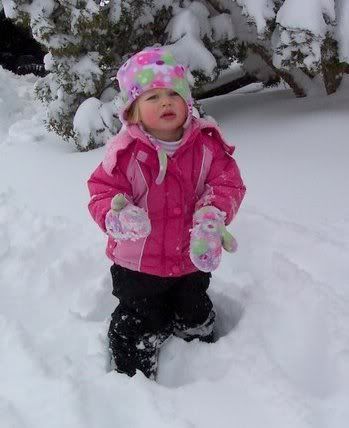 The Girl begging me to help her fix her mittens
I swear sometimes I just have to look at their pictures and my heart feels like it might explode with love. This motherhood thing is amazing.