I've been a little lazy about posting the final before and after pictures, but without further ado here they are (click on the images to see them full size):
The kitchen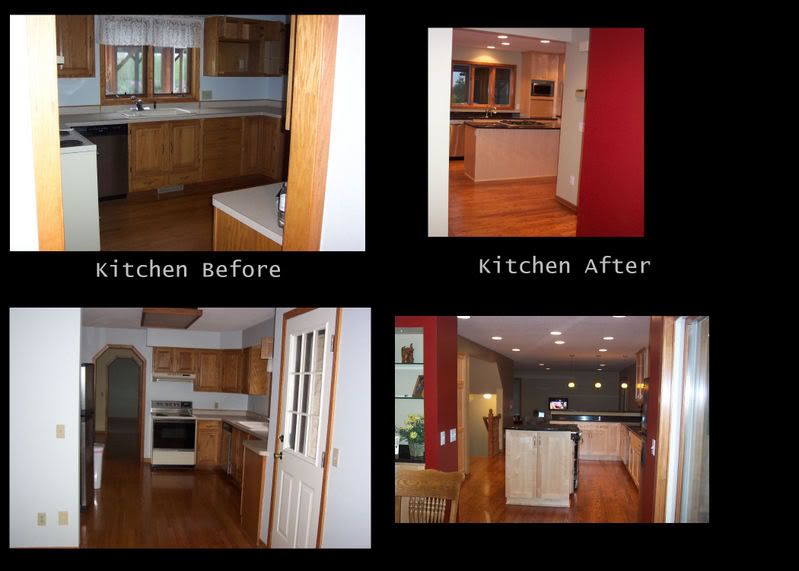 The dining room and entry way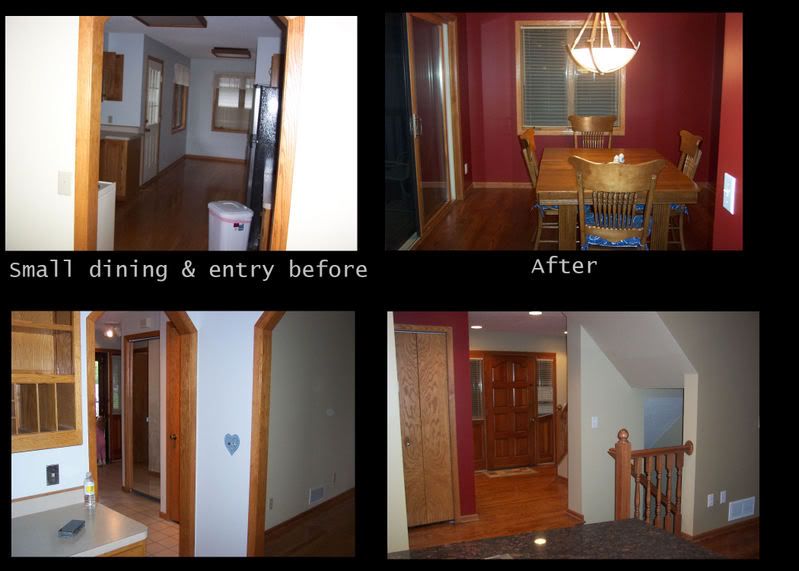 The living room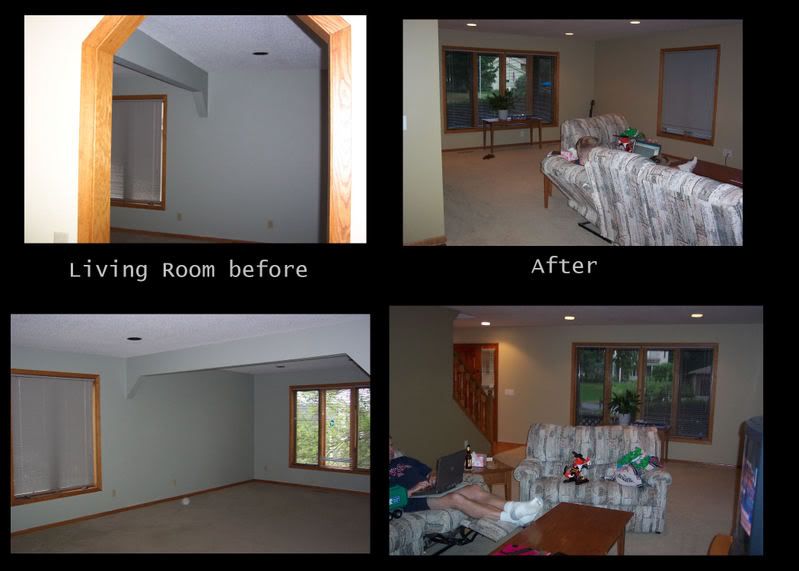 The office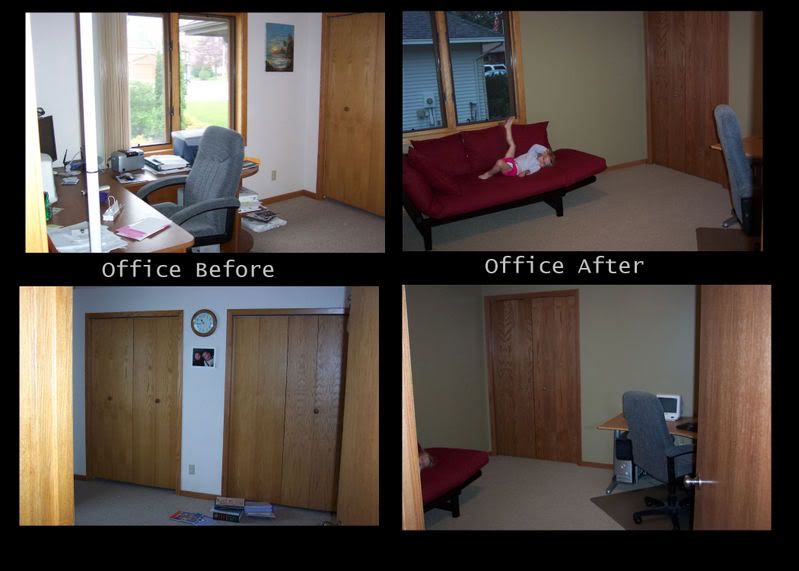 And the bathroom (I never took a before picture, for reference there was carpet, ghastly wallpaper, and lots of open space for a former half bathroom)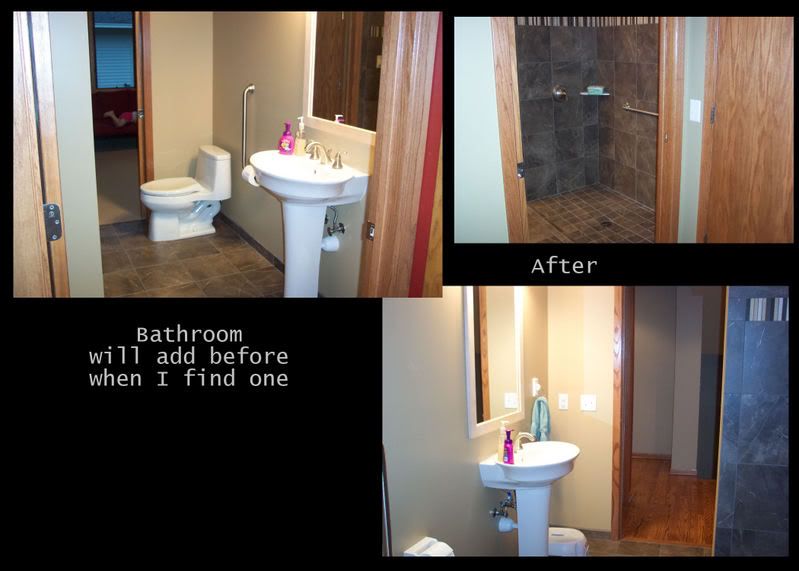 We are very happy with the outcome, and we were happy with our
contractor
. The project moved along quickly, we were well informed along the way, and when there was a big snag at the end they came through and made everything right. Looking at the before and after pictures really allows us to see just how different our house is now. We love our house now, and we would never have said that before. Now to buy some furniture, hang things on the walls, and just get comfortable in the space again.