I've mentioned our great remdeling plans before, but I haven't offered too many details. We have now ordered cabinets for the new kitchen, picked out plumbing fixtures, and will be choosing granite soon. It seems as though we have reached the point of no return, so I thought it was fair to show you some pictures of what we are planning. I'm sure I will complain much over the next few months as our house undergoes the chaos that is remodeling. Please bear with me.
Kitchen now (roughly, this photo was from the MLS listing, we have a new refrigerator since then, and a new dishwasher):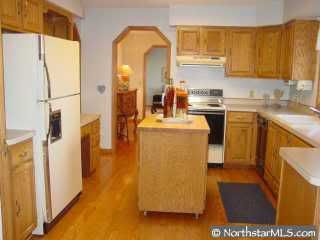 The newly designed kitchen from the eating area not visible in the previous photo: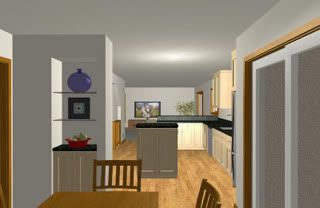 The dining room now (again with the MLS listing, that is not our table):
The soon to be non-existant dining room: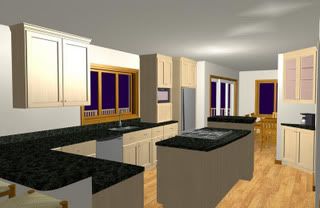 And another view for good measure: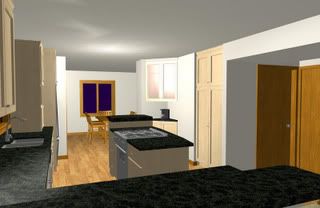 What have we gotten ourselves into?